DMW Cutter Wheels
Cutter wheels with double motor for rock up to 120 MPa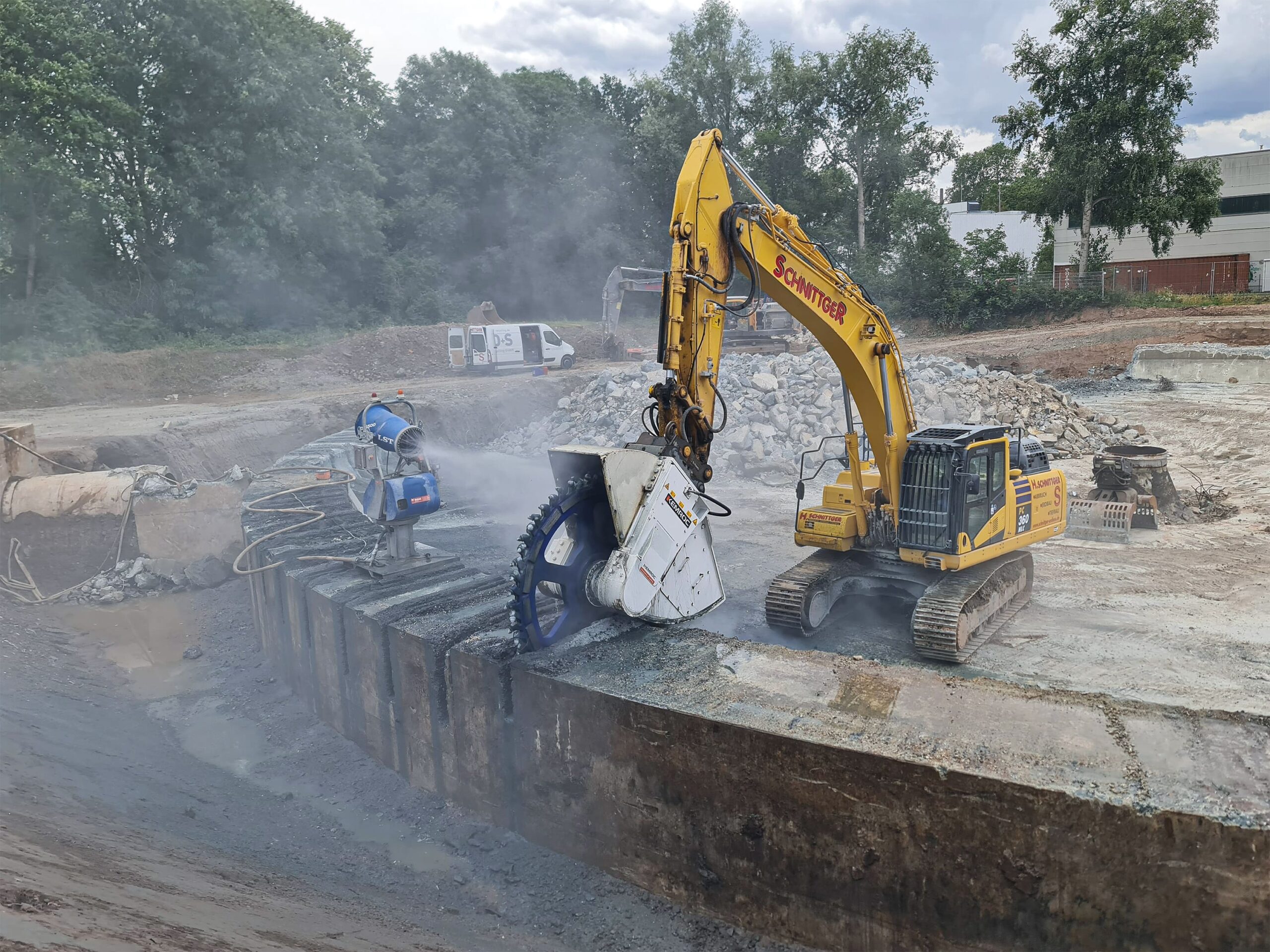 Two high torque hydraulic motors

Smooth and regular cutting action

Cutter wheels for various cutting depths and widths

Supports for vibration free cutting
Optional – water nozzles for dust suppression

Operational to 30 meters underwater

Ideally suited for concrete demolition
CUTTER WHEELS IN THE DMW RANGE WERE DESIGNED IN COOPERATION WITH CUSTOMERS FOR ATTACHMENT TO HYDRAULIC EXCAVATORS. TWO HIGH TORQUE, LATERAL HYDRAULIC MOTORS GARUANTEE HIGH PRODUCTION RATES AND MAXIMUM CUTTING FORCES. AS A RESULT, EVEN IN HARD ROCK WITH A UNIAXIAL COMPRESSIVE STRENGTH OF 120MPa AS WELL AS REENFORCED CONCRETE, VERY HIGH PRODUCTIVITY RATES CAN BE ACHIEVED.
KEMROC produces these robust attachments in 4 sizes for excavators from 14 to 60 tons. To meet the demands of many appli­cations, KEMROC have developed cutter wheel variations for cutting depths to 1,000 milli­meters. A choice of wheels with different tooling configurations and a range of widths up to 400 mm are available. Wheels with non-standard width and cutting depth are available on demand.
The DMW range is designed to work under water to depths of 30 meters, making the cutter wheels ideal for trenching and underwater demolition projects.
Instructions for drilling with KEMROC drill drives