KRX Power Tool Drives
Powertool drives with attachments for milling, drilling and mixing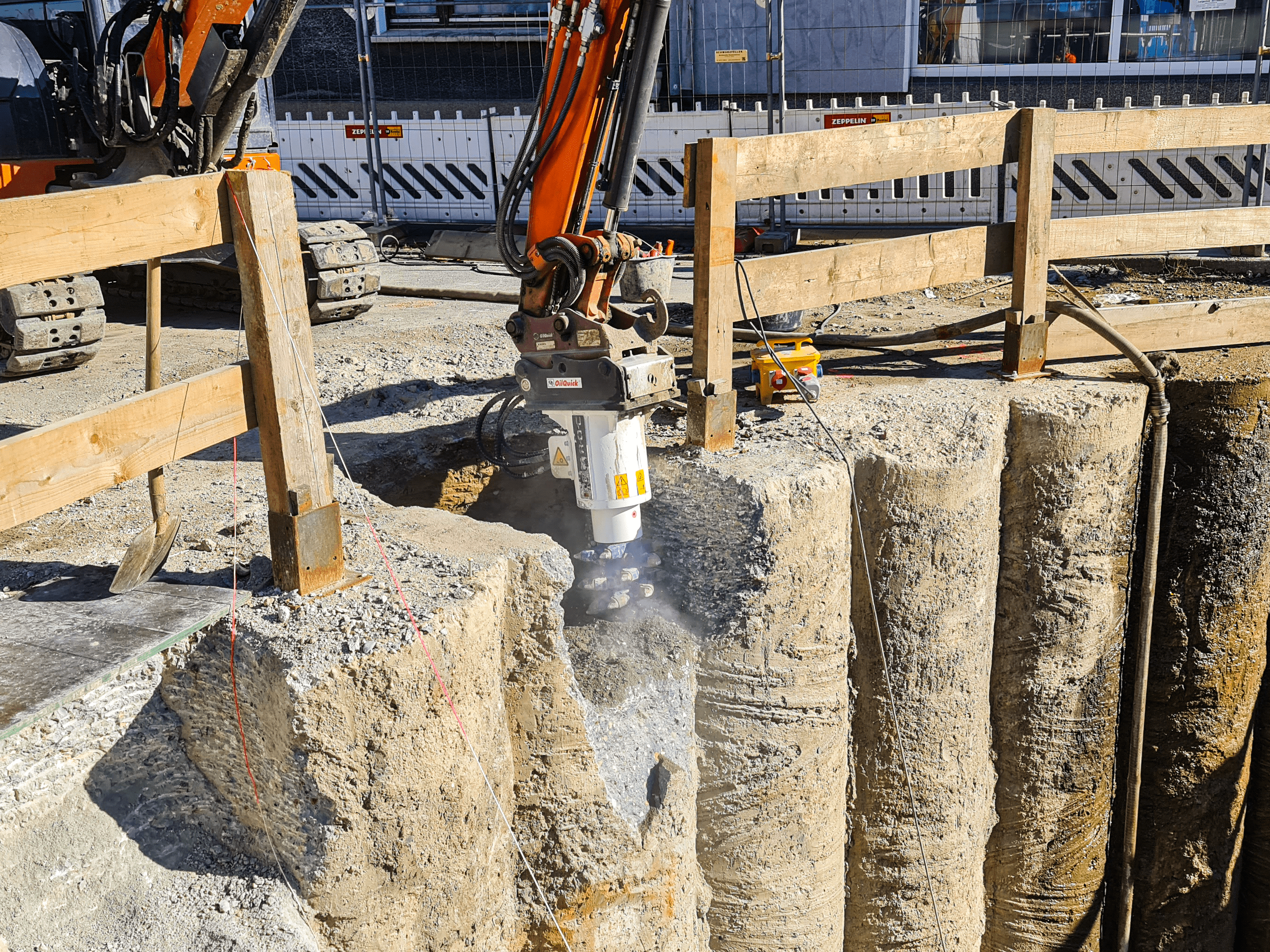 Multifunctional and versatile thanks to a large selection of attachments

Quick interchangeability of attachments

High torque radial piston motors
Heavy duty, long lasting bearings

Exceptionally robust hexagonal shaft connector
The new range of KRX Powertool drives are extremely robust and use a high torque radial piston motor to generate extremely high torque and cutting forces. Designed for use with a selection of sturdy attachments, they are an ideal addition to your excavator for a wide variety of applications.
Used with a cutter attachment, the KRX drive can be used in trenching, cutting out foundations or for profiling bored pile heads. With a heavy duty hexagonal shaft connection, different attachments can be
exchanged quickly and easily.
Milling attachments fitted with dragontooth tools can be used in permafrost or for tree stump grinding. Dragontooth cutters can also be used for mixing and soil stabilisation.
When used with a drilling attachment, the Powertool drive can drill shallow holes up to 1,500 milli–meters diameter. With heavy duty bearings and an oversized hexagonal shaft connection, these tools
are extremely strong and capable of drilling rock with uniaxial compressive strengths up to
60 MPa.
Instructions for drilling with KEMROC drill drives